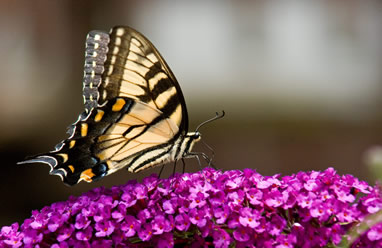 It is impossible to walk rapidly and be unhappy.
—Mother Teresa
I read this quote of Mother Teresa's and decided to try it out on a day that I felt…well…less than happy. I had broken my left shoulder in a biking accident three weeks prior and, while I was grateful that I was on the mend, I was tired of wearing the restrictive sling-and-swath dressing that felt mostly like a straight jacket. The doctor had okayed walking, as long as I didn't jar the arm. So, I decided to take Mother Teresa's advice and go for as brisk a walk as I could manage without putting my arm at risk.
You know what? Mother Teresa was right! I enjoyed the sunshine, the breeze against my face, and every flowering plant I passed. By the time I got home, I felt invigorated and uplifted…in a word, happy!