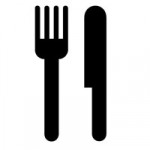 I r
ecommend one of our home-town favorites, Main Street Grill, as the place to eat when you want to enjoy mouth-watering food while building bone density!
My personal favorites from the menu are:
1) Main Street Salad with either blackened chicken or salmon, with balsamic vinegarette dressing;
2) Chicken Almond Stir Fry, which features sliced chicken, slivered almonds, and lots of vegetables in a flavorful terakayi sauce that I simply cannot duplicate at home. The dish comes with rice, but I usually ask for a baked potato in place of the rice.
Main Street Grill is located on Woodland Boulevard, near the corner of Woodland and New York Avenue in downtown DeLand. For more information, you can visit their website at: http://www.mainstreetgrilldeland.com. If you sign up to join their e-mail club, the folks at Main Street Grill will send you gift certificates on your birthday and anniversary, and on special holidays, too!
"Bone" apetit!
Tags: DeLand, Main Street Grill, osteoporosis, Restaurants