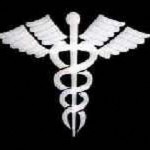 Dr. Rogers' comment today surprised me!  After examining my blood on the dark field viewer, he said, "You don't need a Dexascan."  He also said I no longer needed to take the megadoses of calcium, strontium, and other minerals.
Perplexed, I asked why not.
He replied that once the blood was healthy, the bones would take care of themselves.  He said I should simply keep to the alkaline diet, get daily sunlight, and continue to exercise.
Amazing!
Specifically, this is what Dr. Rogers noted on the dark field screen:
Healthy red blood cells
Plenty of cells of the immune system, including leukocytes, macrophages, polymorphs, and T-cells
Clear plasma
Very few microbes or yeast indicators.  However, even these few he wanted me to clean up–and I will.
I feel sure that Dr. Rogers is right that my bones are fine now, especially considering how quickly my shoulder fracture healed this summer after the bike accident.  Nevertheless, I still want a bone scan to document my bone density at this time.  My chiropractor, Dr. Bourne, is going to order one for me from the same hospital and same machine as last year.  This will enable the results to be compared accurately.  It can take a couple of weeks to get an appointment for a bone scan and another few days to get the results.
In the meantime, I won't be sitting around worrying about test results anymore.  I'll be training for the upcoming 5K race, called the "Turkey Trot", happening Thanksgiving morning here in DeLand!  For general information on this event, visit Active.com.
Tags: Dr. Rogers, osteoporosis