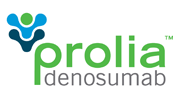 Here's an interesting article about Prolia, still another pharmaceutical drug that is touted to build bone density, but once again with horrific side effects to be considered.
http://saveourbones.com/prolia-denosumab-review/
Vivian Goldschmidt of Save Our Bones states:
The most common side effects of Prolia are back pain, arm and leg aches, elevated cholesterol, general musculoskeletal pain, bladder infection, and pancreatitis.5
And as disclosed on the Prolia website (http://www.prolia.com), it can cause serious side effects because it "is a medicine that may affect your immune system" (remember the cytokines?).
These are the main side effects listed by Amgen:
Low calcium levels
Serious skin, lower abdomen, bladder, or ear infections
Dermatitis, rash, or eczema
Inflammation of the inner lining of the heart (endocarditis) caused by an infection
Severe jaw bone problems such as osteonecrosis of the jaw.
And for dessert, Amgen serves up a cautionary statement: that "it is not known if the use of Prolia over a long period of time may cause slow healing of broken bones or unusual fractures."
The only side effect of the alkaline diet and exercise is…good health!