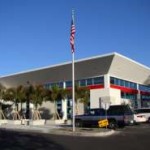 Well, folks, I've returned to the YMCA as my work-out facility.  Planet Fitness was good, but after touring the newly renovated YMCA facilities, I decided to make the switch.  With the glassed-in workout room, working out  at the Y for my needed weight-bearing exercise is like exercising in the all outdoors!  Plus there is an indoor pool, outdoor pool, fitness classes, and more!  And, if I need to "grunt" as I'm working out, no one fusses at me.
I love the picture of Jesus Christ front and center as you first walk into the building, as well as the Scripture verse on the easel as you walk into the locker room.
It's great to be back at the Y!  
For information on how you can join the YMCA, visit http://www.vfymca.org/
Tags: osteoporosis, Planet Fitness, weight bearing exercise, YMCA