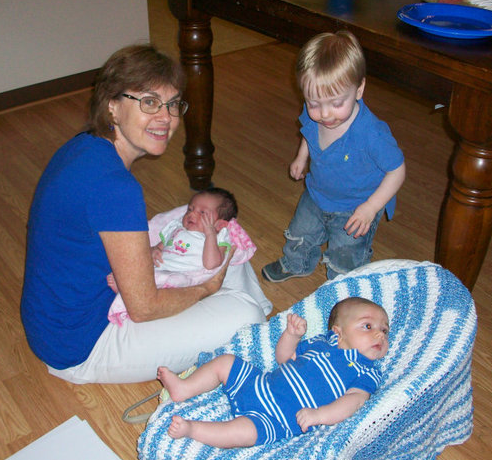 Dr. Susan Brown of BetterBones.com recommends using a weighted vest to increase the effectiveness of walking as a weight-bearing exercise for building bone strength, especially for thin women of 114 pounds or less.  My doctor recommended something similar: a bookback with a few heavy books inside.  Nowadays, though, my I walk carrying one of my beautiful grandbabies, which is fun for both of us!
If you have a moment, take a look Dr. Brown's informative article on the subject:  http://www.betterbones.com/blog/post/Thin-women-and-hip-bone-loss.aspx.

Juice Plus + ® Provides the nutritional essence of 17 different fruits, vegetables and grains in a convenient capsule form. Click here to learn more.