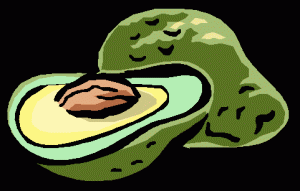 This bone-healthy recipe for guacamole is a great celery stuffer and veggie dip!
You will need:
2 small mixing bowls
sharp knife
fork
serving dish
1/4 cup salsa
1 tbsp lemon juice
1/2 tsp chili powder
1/2 tsp salt
2 ripe avocados
Combine salsa, lemon juice, chili powder, and salt in a small mixing bowl.
Just before spreading, slice the avocados in half and remove the seeds.
Spoon out the pulp into the second mixing bowl and mash with a fork.
Combine the mashed avocados with the salsa mixture, and pour into serving dish.
For a decorative touch, garnish with sliced black olives, paprika and parsley, or chopped green chili peppers.
Ole'!
Tags: avocado, guacamole, osteoporosis, Recipe