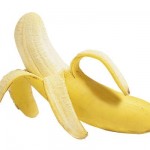 In a time when the watchdogs of the health of our nation's children decry the obese, junk food junkies that increasingly inhabit our classrooms, today I saw hope for the future.
A young lady named Lily, a student in my 3rd period Algebra 1 Honors class, stated in front of her peers yesterday that she intended to keep her weight down and eat healthy snacks.  She even questioned why I had a jar of cookies and a container of candy on my shelf as rewards for students when I espouse a healthy lifestyle for myself and my family. "Good question," I replied, "because it violates my conscience every day."  I told her and the rest of the class that if they could find something that I could keep on my shelf that was both healthy and affordable on a large scale basis–I have about 140 students–I would stock it.
That's my challenge this week–to find a nutritious reward snack for my students.  In the meantime, I told Lily that, if she brought a healthy food item with her to class, she could eat it at the beginning of class with no complaint from me.  True to her principles, she showed up today with a ripe banana and enjoyed her mid-morning snack at the start of the period.
Lily, my hat's off to you!  You have inspired me to renew my search for healthful, affordable classroom treats.
Readers, any ideas?