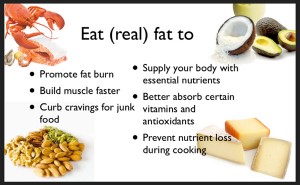 I've been a bit hesitant to write what I actually eat these days.  Why? you may ask.  Because in my continuing research about nutrition, I have discovered that much I what I used to believed about the effect of eating fat was wrong!  Some time ago I concluded that it is highly unlikely that fat consumption had anything to do with my previous diagnosis of osteoporosis.  Furthermore, the consumption of fat does not seem to affect my pH level negatively the way that sugar does.  Nor does consuming healthy fat negatively affect weight gain for me the way sugar does.
So, what do I eat now?  Here's what I ate today:
Before Breakfast weight in:  123.4
Breakfast:
Probiotics + 8 oz. water
Thomas' English muffin + 1 tbsp strawberry cream cheese
Coffee + half -n- half
Mid-morning snack:
Banana
10 Raw Almonds
8 oz. water
Lunch:
Cup of Vermont Cheddar Broccoli Soup (Publix)
Walnut Apple Mixed Greens Salad (Publix)
4 oz. Burger made with Publix Greenwise Ground Chuck (20% fat) + 1 slice of Colby Jack cheese
8 oz. water
Afternoon snack:
Watermelon
8 oz. water
Before Supper Check of pH level:  7.4 (Perfect!)
Supper:
Sliced chicken (leftover from Publix Rotisserie Chicken), green beans, mushrooms, and onions, sauteed together with 1 tbsp of olive oil, water for steaming, McCormick's Grillmates brand "Roasted Garlic & Herb" spice, salt & pepper
Sliced tomato
8 oz. water
After-Dinner snack:
3 cups Orville Redenbacher's brand "Naturals" (Simply Salted) popcorn
12 oz. water
Bedtime:
12 oz. water + Supplements, including 1) Emerald Laboratories "CoEnzymated Adrenal Health" capsules; 2) Integrative Therapeutics "Similase GFCF" capsules; 3) Blended Fruit & Vegetable Powder capsules; 4) Garden of Life brand"Organic Plant Calcium" tablets; 5) Nature's Plus brand "Egg Yolk Lecithin" capsules; 6) OilSmart brand "Omega-3.6.9 Formula" capsule; 7) Natural Max brand"Apple Cider Vinegar" capsule; 8) NOW brand "Glucosamine & Chondroitin with MSM" capsules; 9) BioIdentical hormones; 10) 2 drops of J. Crow's brand "Lugol's Solution 2%"; and KAL brand "Melatonin 5 mg. Lozenge (Natural Lemon Flavor)".
Tags: Daily Diet, Osteoporosis diet; benefits of fat consumption