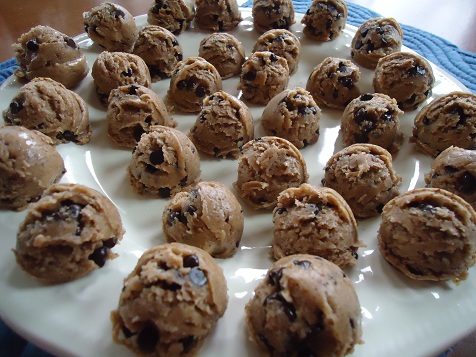 Almond Butter Balls are a scrumptious treat that makes a perfect, bone-building snack or dessert!
Mix together in a large bowl:
1 jar of raw Almond Butter (made only from raw almonds with no cane sugar or other fillers)
1 cup of chocolate protein powder
1 cup of dark chocolate chips
1 cup of organic, unsweetened, shredded coconut
1/2 cup of sesame seeds
1/2 cup of chopped walnuts
Enough unsweetened almond milk to moisten the batch into a moldable putty.
Roll the mixture into balls and refrigerate.  You can also freeze these for later use, if you can manage to save any to freeze.  🙂
Enjoy!
Tags: osteoporosis diet, Recipes